Landscape Lighting
Take a look at one of our recently completed projects, an exterior electrical request for landscape lighting! The home exterior did not have lighting in the landscaped area, and our customer was ready to have new lighting added for this project.
Our team surveyed the landscape area, did a walk through with the homeowners, and proposed a lighting solution. Then, we got right to work.
We hand-dug the landscape area to prepare for laying new electrical wiring. Next, we ran a new circuit and wiring for the exterior plug for the transformer. Lastly, we installed new LED lights rated for exterior use. The lights allow for variable color change and are suitable for wet weather.
The homeowners' main concern was to place the new lighting appropriately. And for each light to complement their beautiful landscaping. They were pleased with our recommended layout for lighting placement and are happy with the completed project!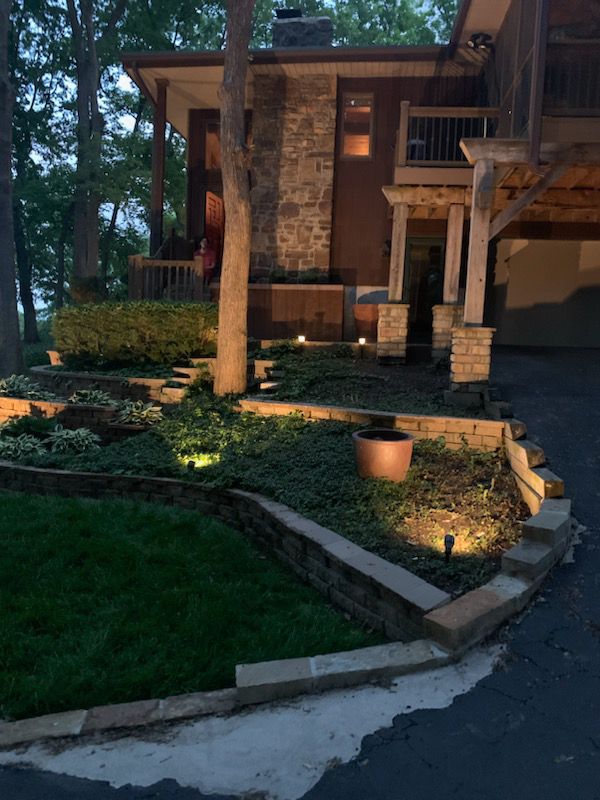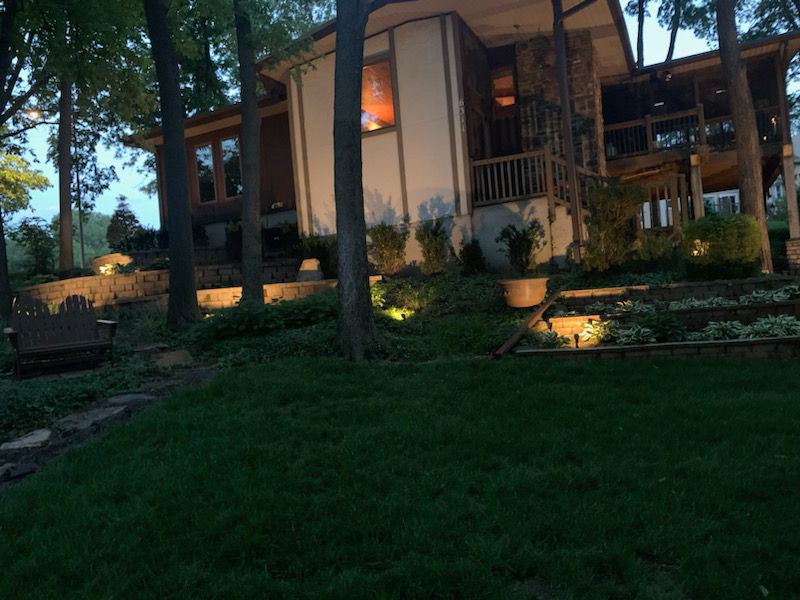 Request Electrical Service
Do you have an upcoming electrical project? We are experienced in electrical projects of all sizes, including brand new construction and whole home remodel. If you would like professional electrical service, contact In the Light Electrical, LLC at 913.944.9940 or submit a service request online. We provide quality electrical service and are licensed and insured. Want to know what our customers think of our service? Checkout our customer reviews on Facebook and Google. You can also view our customer recommendations on Nextdoor.